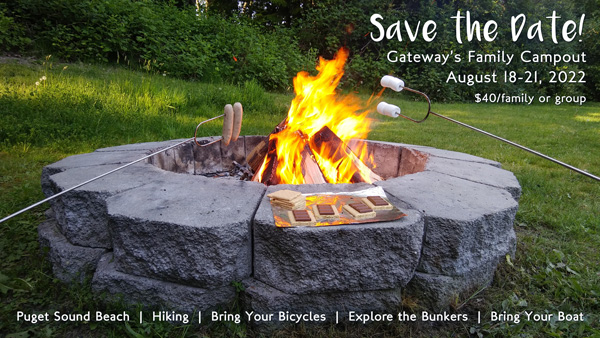 Gateway's Family Camping Trip
Let's get outside!
Come join us for our family-friendly campout this summer. Fort Flagler offers a great group campsite that is close to bike trails, hiking trails, big fields, bunkers, and a beach on Puget Sound, which offers sweeping views of Port Townsend and Whidbey Island.  It'll be a great time for families and groups of friends alike.
Learn More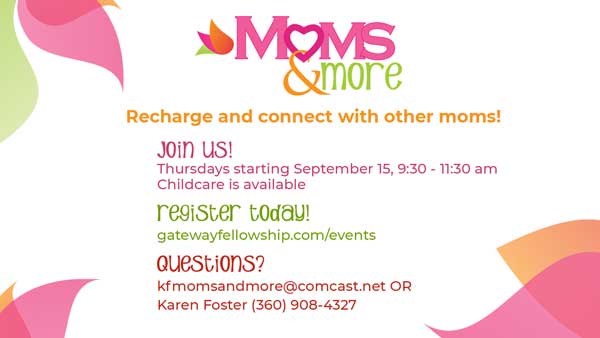 Moms & More
Moms & More is a weekly gathering for moms to fellowship, grow, laugh, learn, and experience the love of Jesus!  If you are a mom or mom-to-be and desire connection with other moms, plan to join us in the Fall!  A registration fee for childcare and program expenses applies.  Space is limited.
Register now!
Events Calendar
Check out our events calendar below. if you know the date, you can select it to see the activities. You can also click on the month name to see the entire month of activities.