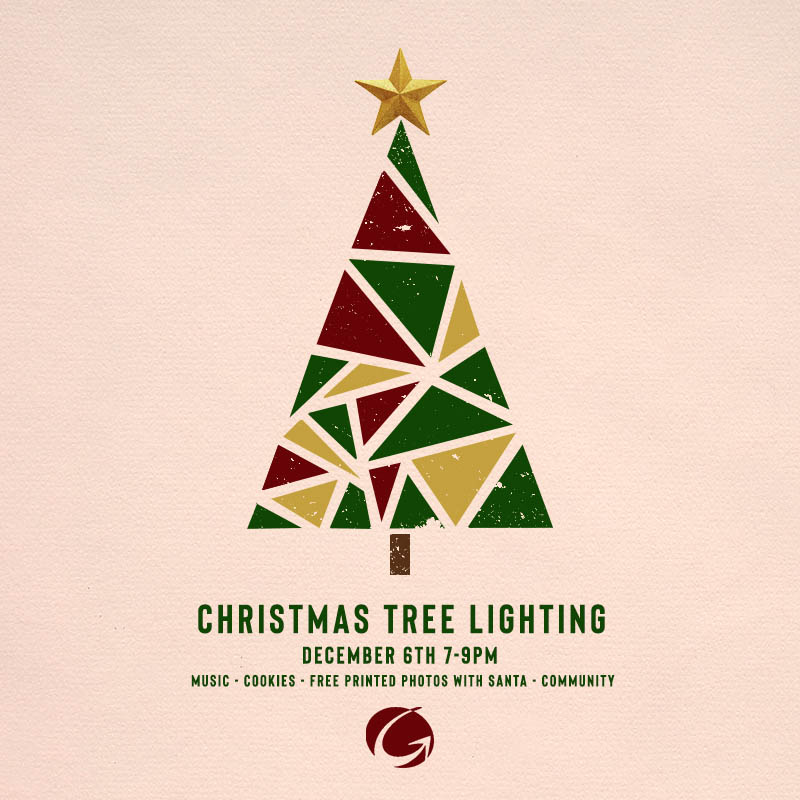 Family Tree Lighting
Join us December 6 @ 7:00pm! Come enjoy the lighting of the tree, singing carols, cookies and a visit with Santa.

This night of family fun is the perfect way to welcome in the Christmas season!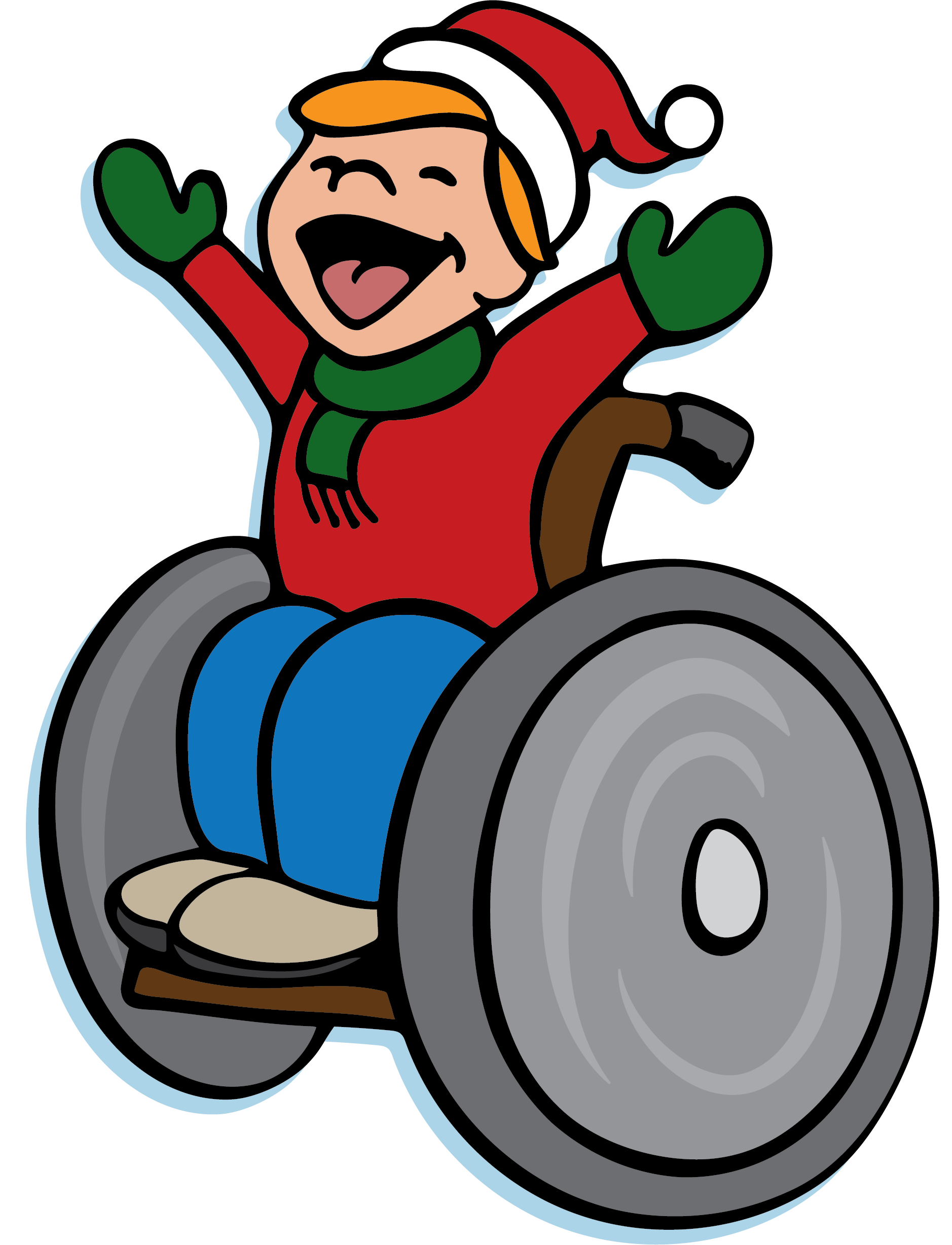 A Very Special Christmas Party
A free community event for special needs children and their families. Come build gingerbread houses, take pictures with Santa, make crafts, and so much more!
December 13, 2019
6:30pm - 8:30pm
Advanced registration is required to attend.
Interested in volunteering? 
Click Here!
Register Here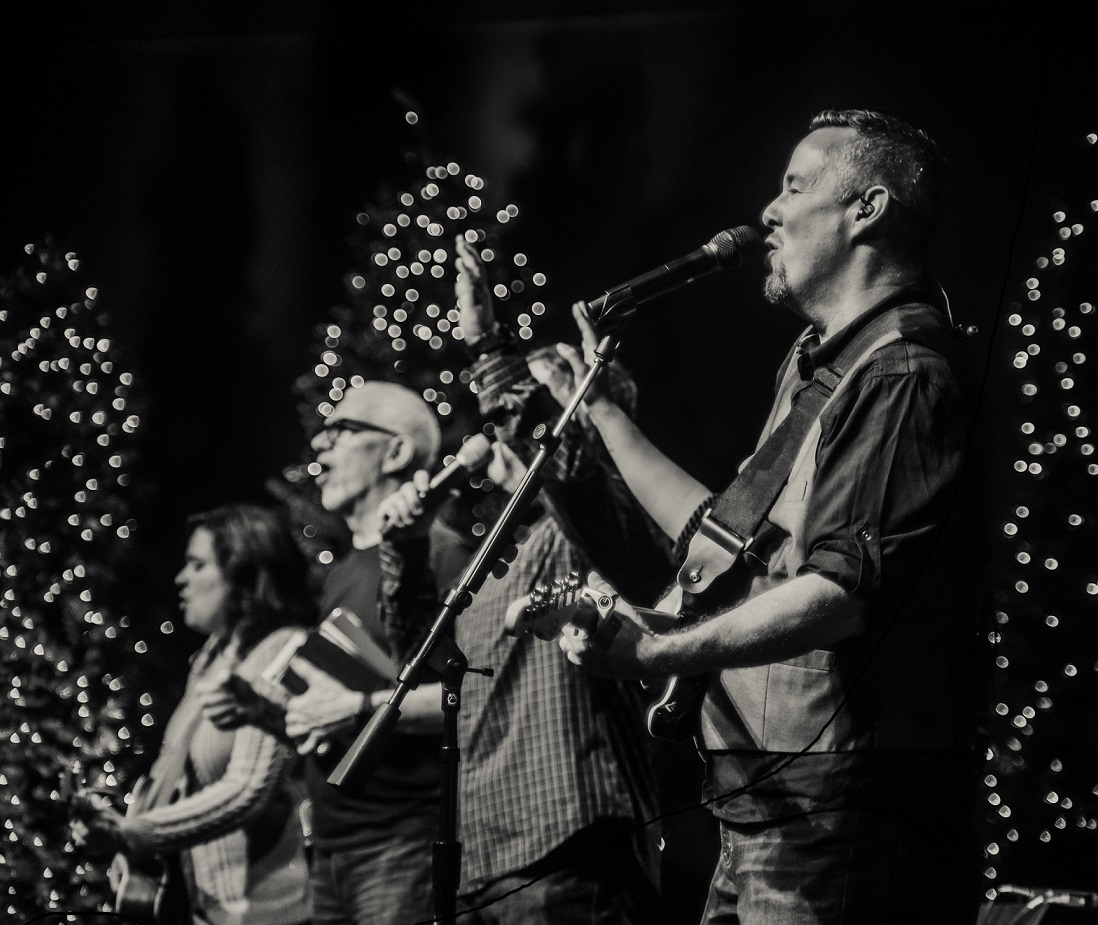 Family Christmas Sunday
Enjoy this Christmas service with your family, December 22 @ 9:00am or 10:30am.
We'd love to celebrate the story and gift of Jesus with you the Sunday before Christmas!
Children 5 & older will join their families in the Big Church.
Classes for children 4 & under will still be available.
Carols and Candlelight
This Christmas Eve, we welcome you to a celebration of hope and invite you to hold candles as we sing carols together!

Service times:     3:00pm, 5:00pm & 7:00pm


*No childcare available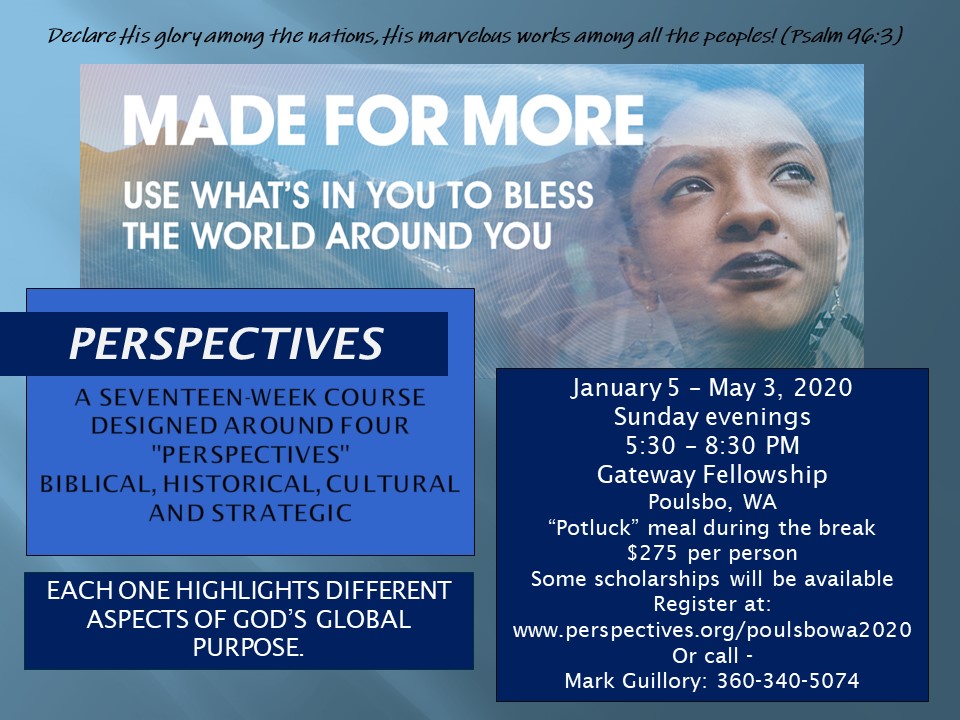 Perspectives class
We're excited to bring the Perspectives on the World Christian Movement (aka "Perspectives) course back to Poulsbo, WA in 2020. We invite all believers in the area to the class for an exciting, insightful look into God's plan for bringing glory to the Name of Jesus on every part of the planet.
Learn More
Events Calendar
Check out our events calendar below. if you know the date, you can select it to see the activities. You can also click on the month name to see the entire month of activities.
Show events from all categories